A beautiful journey through Portugal waits for you in the magnificent Douro Valley, situated 100 kilometers (62 miles) west of the Porto city. Amongst all the vineyards in the region, the oldest demarcated area around the world, Douro Valley paints an exceptional and absolutely lovely landscape. 
The cultural and architectural heritage, the wines and food make the destination in northern Portugal more romantic day after day. Take a chance to wander around Peso da Régua, Lamegoto visit the Shrine of Lady of Remedies – Pinhao, Pocinho, Vila Nova de Foz Coa, and Barca d'Alva. 
Though there's a great availability of sightseeing attractions, taking Porto photo tours make perfect sense. When you have a Porto photographer by your side, you should start your tour in Douro Valley. 
You will find several viewpoints along the way that will make it impossible for you not to stop and enjoy the scenery. Here are some of the viewpoints in Douro Valley you should consider stopping over at:
St. Leonardo of Galafura
When you go near Regua, you will get to the viewpoint of Sao Leonardo da Galafura. There, you can enjoy the Douro Valley and the Marao Mountains.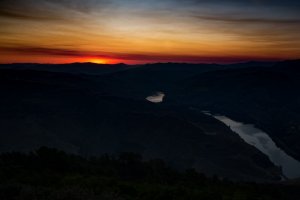 Quinta do Noval
With pristine destination and colorful geometry of vineyards, Quinta do Noval continues to showcase the ultimate beauty of Douro Valley. Based on the left bank of Pinhao River, the Quinta stands in shale walled terraces, separated by flights of stairs with the same white color you find in houses. Your Porto photographer will capture the beautiful details of this viewpoint.
Blonde couple
It makes an amazing balcony over Pinhao and the Douro Valley. The view is considered as magnificent as the river in the background forming a spectacular backdrop.
Saint savior of the world
Located a few kilometers away from Sao Joao da Pesqueira, it's a holy and mythical place and is a well-known destination for pilgrimage. From there, you can get to see half of the Douro Valley.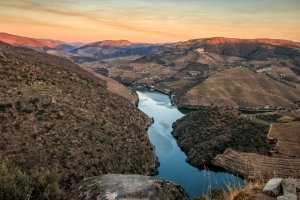 Quinta do Vale Meão
Based on the gentle slope on the right bank of the Douro, up close to Pocinho, this place boasts its greatness and vastness. It has the essence of Douro – the beauty, the dream, the legend and the creativity of a genius man Dona Antonia Ferreira, who has managed to turn the shale of river shores into the arable land.
Bottom line –
Want to be amazed by the delights of Portugal and its breathtaking views? You should book Porto photo tours through Pictury Photo Tours. Our Porto photographer is passionate Photographing in Portugalabout traveling and photographing to deliver beautiful images as possible.
At Pictury Photo Tours, we provide custom-made tours and packages to experience the best of Douro Valley, the World Heritage Site and the beautiful manmade landscape around the world. Our Porto photo tours offer you an amazing chance for photographic experiences of clear sunrises, poetic sunsets, surrounded by beautiful, imposing terraces and vineyards producing the best wines around the world. For more information, Please visit our website at https://www.picturyphototours.com/en/