About Us
You might be wondering who is behind Pictury Photo Tours along with perhaps, what inspires our approach. We are excited to share a bit more about ourselves with you.
We are a couple and you might say, an unbeatable duo, passionate about photography, traveling and one another. We started Pictury to share our love for the city we've called home for nearly 60 years. And thanks to the possibilities offered by the internet, we now have the opportunity to make this passion our livelihood. While our business is as a provider of photo tours, our mission is to create magical moments and lasting memories for every traveler we are fortunate enough to call a guest.
My husband, is a kind and tireless leader with a curious mind and a servant's heart. He maintains a deep knowledge of his country, and the people and stories that give it life. On the other hand, I am more of a "storyteller" always eager to meet, laugh, talk, and connect with new people. We combine our personal styles to create an intimate and rewarding experience that is a celebration of both photography and life.
We can't wait to share our beloved region with you and create memories to last a lifetime.
Won't you be our guest?
Photographer, tourist, traveler, storyteller, tour leader
José Manuel Santos
José Manuel lives and breathes Porto, the city where he was born in 1960. He has traveled up and down Portugal both by car and on a motorbike since 1980, always with his camera in his bag. He is not only a deep connoisseur of his country, but also a skillful storyteller.
His passion for photography began when he received his first camera in 1987, a Canon EOS 650. With it he first captured the beauty of Portuguese landscapes, and today he is now known for the originality of his urban photography. José has had the privilege of photographing Portugal with renowned national and international photographers. His work has not only been showcased in many exhibitions in Portugal and abroad, but it has earned him the title of an award-winning photographer.
He has participated and organized several tours and trips in Portugal and in other European countries.
He is Photo Tour Leader in Valérie Jardin's Hit The Streets Porto and Scott Kelby's WorldWide Photowalk Porto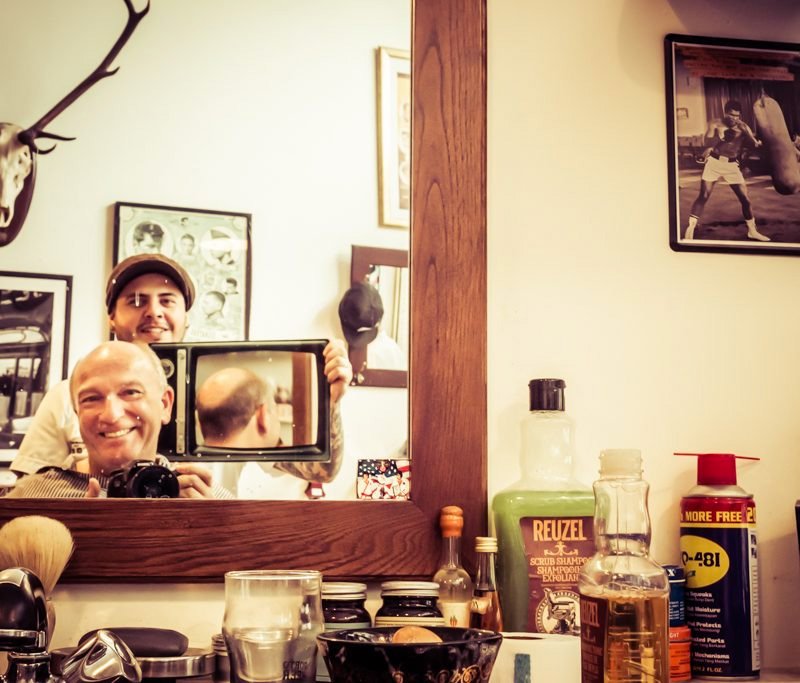 Photography was always present in his life and although it was not his original profession, it offered food for the soul. Self-taught and a profound scholar, José has become a full-fledged photographer and his photographs "speak."
This is his project, formed out of his desire to connect with other human beings who are as beautiful as his images both inside and outside. The taste he has always had in sharing the beauty of the city and the country to those who have shared trips with him (and who have lived beautiful moments with him) is moving.
I am sure that you will experience the same feeling when you come to know this very noble and unconquered city of Porto, and join in this unique experience. Portugal, and Porto in particular, run in his blood; his eyes shine when he fills us with his stories about this city, these people, and this unique light.
He loves nothing more than to share his country and all that he has learned from the great masters of travel photography, Trey Ratcliff, Cradoc Bagshaw, Ralph Velasco and John Stanmeyer, to whom he introduced the city of Porto. He speaks fluent Portuguese and English, and easily understands Spanish and French (and loves Italian).
Hostess, traveler and storyteller
Maria José Dias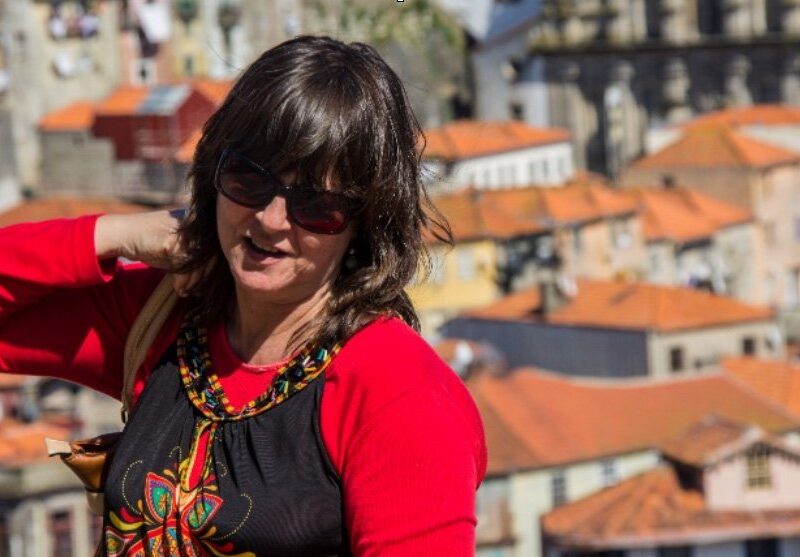 It is time to talk about my role in this project, which will always be carried out with all generosity. I deeply believe that we will succeed in doing it well. It's never easy to talk about me, but it's critical that I do.
As a hostess, I will always be available for those who want to join us, trying every day to bring smiles to the faces of those I work with—even when something doesn't go as intended, I aim to deliver support and empathy.
I will work hard to make everyone feel at home and to help them take with them the best possible memories of my country. I am waiting here with the best of me to give, and I know that it will not only be a trip, but a passionate experience.
Upon returning, the luggage is heavier with affection and friendship. I'm waiting for You very well accompanied … Portugal and Porto, too!